Mission Statement
Destiny Sober Living creates a supportive atmosphere for our clients. Along with the family and client himself/herself, we create a treatment plan which answers your specific needs. This will help you or your loved one become cooperative in implementing the program because he/she has taken part in designing it. Whether you are departing from drug addiction or alcoholism, we will make your journey away from chemical dependency as comfortable and sympathetic as possible. Since it's going to be a period of acute instability, our counselors are also trained to provide the most caring and inspiring approach to every client in the facility. Recovery through self-restraint is your only focus here. Your stay with us will help you achieve an independent, happy and healthy life. Through the entire length of the treatment (which will likely depend on how long you've been using drugs or alcohol), we will create various activities that will help in restructuring your emotional, physical and mental well-being. In our corner at Phoenix, Arizona, you will see a meaningful life. Have hope. Make a step to get closer to us today. We are available to answer your concerns 24/7.
Meet the Compassionate Team Members of the Destiny Family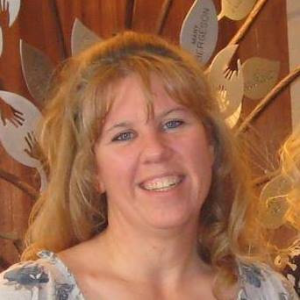 Executive Director, Kathleen Bynum, LPC
Kathleen stands at the forefront of Destiny's growing Team. She has been treating those struggling with addiction and co-occurring disorders for the past 21 years. She has a deep knowledge of the mental health field. She has a passion for helping families and truly understands that addiction and mental health issues affect more than the person who has the illness.She has great operational experience that has lead to helping companies obtain the highest credentialing awards available in the mental health field. She has built a reputation for developing business strategies that embrace the core values of integrity, innovation, and growth. She is a recipient of the Arizona Department of Corrections Directors Coin for success in the development of research based treatment programs.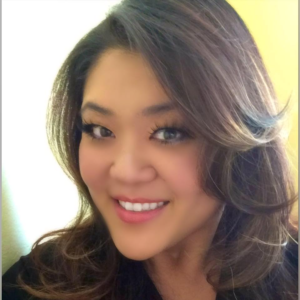 Dr. Cho Long Kim, Medical Director
Dr. Kim is a Naturopathic Medical Doctor who earned her Doctorate of Naturopathic Medicine from the Southwest College of Naturopathic Medicine. Her scope of practice has included Naturopathic Addiction Medicine, Environmental Medicine, Pharmacology, Minor Surgery, Homeopathy, Nutrition, Acupuncture, Botanical medicine, and Physical manipulation. She utilizes a combination of Naturopathic and Allopathic Modalities to support the healing process. Dr. Kim stays involved in the professional community to ensure that every therapy that is offered continues to be safe, effective, and on the cutting edge of science.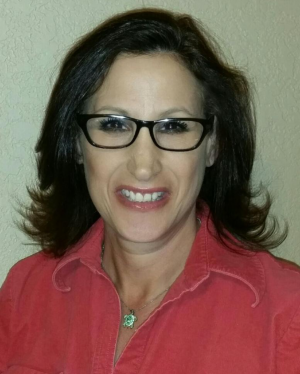 Therapist, Holly Betzer
Holly comes to Destiny Sober Living with a Master of Science Degree in Addiction Counseling. She is currently working on a doctoral degree of education in organizational leadership with an emphasis in behavioral health. While working as a therapist, Holly realized that she loves teaching and has a goal of teaching at the university level while simultaneously working as a therapist. Holly began her own journey of recovery in February 2012 and has a great understanding of what it takes to be in recovery. She has a passion for helping those struggling with addiction with underlying issues, and enjoys working with others to help them come to an understanding of how their underlying issues affect their lives and contribute to their addiction. She truly believes if a client has an understanding of why they use drugs and/or alcohol to cope, they have a good opportunity of being in long-term recovery. Holly specializes in utilizing the techniques of mindfulness and mediation in her own life and provides others with these techniques to use as coping skills to help with their anxiety and depression associated with their addiction disorders.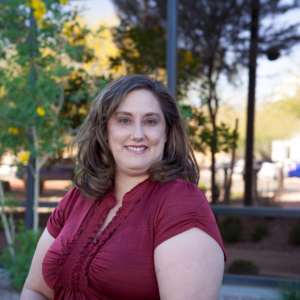 Program Director, Kelly Kirlin
Kelly is a graduate of Rio Salado's Addiction and Substance Abuse Disorder Program and is currently attending Grand Canyon University to achieve a degree in the field of Behavioral Health with an emphasis on Addiction and Mood Disorders. Kelly discovered her passion for helping others when she herself was in early recovery. Kelly began on her path to recovery in October of 2009 and is no stranger to working hard to maintain her sobriety. As a woman in recovery, she loves working with others on their own path of success and freedom from substances. Kelly believes in what the 12-step program has taught her and that is to help ensure one's own sobriety, one day at time, and always be willing to help a fellow person suffering from the disease of addiction and to help them find their way into recovery. Kelly is an excellent teacher on showing others how to live by the Principles of Recovery.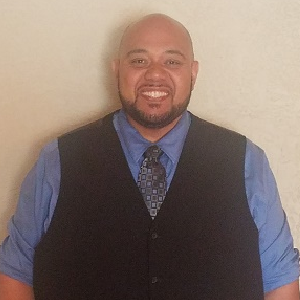 Program Manager, Taufa Tauataina
Taufa Tauataina, who is of Polynesian descent, is the Program Manager at Destiny's female house – Carver Ranch. Taufa has been with our team since 2016. Before working with Destiny, Taufa worked in the music industry owning numerous music studios in the Bay Area and produced music for well-known main stream and underground artists. While working in the music industry, what he enjoyed the most, was volunteering and working with the youth to keep them off the streets, in school and out of trouble. Taufa realized that his true calling in life is to help people stay off the streets and to help them reach their full potential. Taufa has returned to school and is currently working a degree in Behavioral Health Counseling. Taufa still enjoys making music as a hobby but has decided to dedicate his life to helping others. Taufa spends his free time with his wife and 3 children. His favorite quote is "You will come to know that what appears today to be a sacrifice, will prove instead to be the greatest investment that you will ever make." – Gordon B. Hinckley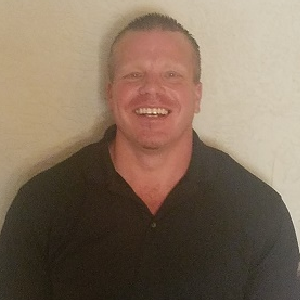 Program Manager, Daniel McCartney
Daniel McCartney was born and raised in Phoenix Arizona. He graduated from Moon Valley High School in 1992. Daniel is a single father of an 8 year old son who is the joy of his life. Dan is almost 2 years sober and has a passion for recovery and teaching the 12 steps. He is a graduate from Unhooked which helped him maintain his sobriety. He actively continues to work the 12 Steps in his own life. He sponsors men in his home group at Road to Recovery in Mesa. Dan has been instrumental in developing the Fitness Program at Destiny called The Step to Get Fit Program. Dan is a graduate of many fitness programs including the National Association of Sports Medicine, National Health Examiners, and the International Fitness Professionals Association. Dan loves working out, lifting weights, and helping others improve their physical self as they are starting on their recovery journey. He is an excellent motivator, teacher, and he inspires others to be the best they can be on the inside and out.