BEHAVIORAL HEALTH TECHNICIAN CERTIFICATION PROGRAM
Destiny Sober Living has a Behavioral Health Technician certification program. This is a non-paid/volunteer opportunity that through our BHT Institute, will train you and certify you to become a BHT as recognized through the Arizona Department of Health. Individuals will assist counselors by providing critical support services to clients who are receiving substance abuse and mental health treatment. Individuals will learn about: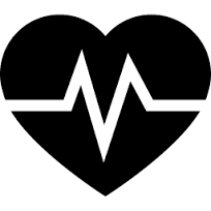 Self-Administration of Medication
How to run Psycho-Educational Groups
Ethical and Professional Conduct
Documentation in an Electronic Health Record
Crisis Management
Confidentiality
Personal and Client Safety Practices
Cultural Diversity
How to Monitor Clients
How to Implement Cognitive Behavioral Strategies
Mental Health and Addiction Symptomatology
Monitoring Detox Symptoms
The implementation of Treatment Plans
How to maintain a facility to comply with DHS and CARF Standards
Infection Control Practices
How to take client vitals
How to deliver excellent Customer Service
How to build rapport with clients
How to perform clients searches – on person and on property
How to perform Drug Tests and Breathalyzers
Community resources and how to help others obtain these resources
With this certification you will be taking a huge step forward in your career in the behavioral health industry. Best part is – it's 100% free. Why do we offer this free service? Destiny Sober Living is committed to helping those who are struggling and we want to be a part of Arizona growing it's qualified behavioral health workers. To get started please review the below:
1. Must have High School Diploma, GED or higher. Must be 21 years old at the time of completion of your certification.
2. Must complete 1000 hours of BHT supervised work. This can be completed at minimum in 6 months if working full-time, but must be completed within a maximum of a 2 year period.
3. Must be able to pass an initial drug test and random drug tests throughout your enrollment in the BHT Institute.
4. You can set your own schedule, but must develop your schedule at minimum 2 weeks in advance. You are required to adhere to the schedule you set.
5. You must attend a weekly group supervision meeting and a monthly staff meeting.
6. You must be open to learning and growing. You must demonstrate a willingness to learn from a variety of individuals who have diverse backgrounds.
7. You must have good communication skills and not afraid to speak to others in a group setting.
8. You must obtain CPR, First Aide, and a Fingerprint Clearance Card by the end of your 1000 hour requirement in order to get your BHT Certificate.
9. You must be willing to engage in self-study and research. 100 hours of your 1000 hour requirement is self-study and research as given to you by your supervisor.
10. You must pass an Exam upon completion. 40% of your grade will be based on how you deliver services to clients. This includes how you perform group services, 1:1 interactions, documentation, and other direct client contact you have. 60% of your grade will be based on a written exam that will test you on the things that you have learned while working with Destiny Sober Living. The exam will test your knowledge on polices, procedures, and how care should and should not be delivered to clients. Everything you will be tested on will be based on what you have done, learned, and experienced during your time with us.
To apply to the BHT Institute, forward your resume to destinysoberliving.kkirlin@gmail.com or call and schedule an interview at 602-249-6674. Ask for Kelly Bennett.