Destiny Sober Living treats adults ages 18+ who meet our admission criteria. Our residents are those with substance abuse/dependence issues, general mental health issues, involvement with Child Protective Services and/or Adult Probation or Parole. Residents may be self-referred or court ordered. DSM V specialty areas include treatment for:
Substance-Related and Addictive Disorders
Depressive Disorders
Anxiety Disorders
Bipolar and Related Mood Disorders
Schizophrenia Spectrum and other Psychotic Disorders
ADD-ADHD
Obsessive-Compulsive Related Disorders
Trauma-and Stressor-Related Disorders
Dissociative Disorders
Somatic Symptom and Related Disorders
Disruptive, Impulse-Control, and Conduct Disorders
Personality Disorders
Our individualized treatment approach helps people to strengthen eight core aspects of the self- divided into 2 blocks: Block one entails strengthening Physical, Mental, Emotional, and Spiritual aspects. The 2nd block is more advanced and entails strengthening Social, Family, Medical and Occupational aspects. Below is the work that residents will address in each block.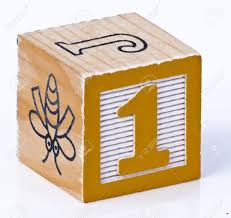 Block One
Connection with resident's community providers
Behavioral Health Assessment
Substance Abuse Assessment
Nutritional Evaluation
Fitness ssessment
Identification of Medical and Dental Needs
Learning Mindfulness Techniques
Finding a sponsor and meeting with him/her weekly
Attending at least 5 outside meeting per week
Connecting to a Higher Power, or learning Spiritual Options
Attending all meetings – 4 hours of groups daily plus recreational therapy, fitness group and peer group daily
Completing all therapy assignments
Socializing with peers
Learn how to meditate
Learning how to journal
Engage in Trauma Work if needed
Understand how manipulation is use and learn ways to prevent its use
Learn how to express thoughts and feelings
Learn Anger and Stress Management
Learn techniques to manage Anxiety and how to self-regulate emotions
Relapse Prevention Training
Coping Skill Training
Identifying a Crisis before the Crisis hits
Understanding personal boundaries and how to respect others
Understanding honesty and forgiveness
Learning to Love Self and Build Self-Esteem
Co-Dependency – understanding it and how to break dependent habits
Learning to seek self-approval, and not living life to fulfill others' dreams
Goal Setting and Achievement
Engaging in biofeedback sessions to learn emotional self-regulation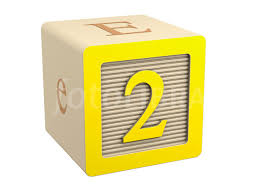 Block Two
Re-Integrating into Family relationships
Identifying how to manage medical issues and still live successful & productive lives
Identifying options for pain management and engaging in them
Practicing Meditation Daily
Integrate High Power work into Recovery Assignments
Learn how to be comfortable in sobriety
Learn how to manage responsibilities of work, family/social, and recovery
Understanding Criminal Thinking
Practice living an authentic and transparent life
Learn meal planning, couponing, and price comparison shopping
Learn Budgeting Skills
Set up Bank Account – Services available to establish account with no money and no credit check. Specialized assistance for behavioral
health/addicted individuals as well as those who have criminal backgrounds.
Leadership Skill Training
Learning the Art of Giving Back
Lead peer groups, including teaching others how to live through Relapse Prevention
Recognize how Coping Skills are used daily
Demonstrating boundary skills
Demonstrating Honesty and Forgiveness
Living an Independent life
Developing the right Goals and achieving them
How to be successful in the workplace
How to search for employment, based on assessed strengths and skills