If you are a professional looking for treatment for your client, you have come to the right place. Destiny offers Residential and Outpatient treatment to adults with addiction and mental health concerns. We address the individual as a whole and look into how their lifestyle, environment, health, co-occurring mental and medical disorders, family, decision making abilities, coping strategies, personality, trauma, grief, and other issues have impacted the life of the person. The first step is identifying the problem. We do this through our comprehensive assessment process. Most people require multiple assessments in order to accurately develop a treatment plan that targets the root of their symptoms. Additionally, we attempt to get as many people involved in the treatment process. This includes other providers, family, and extended supports. The more the person is supported the stronger of a foundation the person will develop.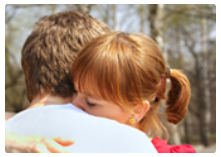 In order to refer your client we prefer to have the following:
A Psychological Evaluation
Medication List
TB Test
Face Sheet or Insurance Information
If you are missing any of these documents you can still refer your client. These documents just help us have some information ahead of time that can assist us with the client's intake process, but we can work around it if you do not have these.
Your client can contact us. We believe in being very transparent with all potential clients. We want to give them a chance to ask any question and we will inform them about our facility, treatment, rules, and a typical day. We will then ask them some questions about their current treatment. Through this process we will be able to determine if we are best suited to treat your client. If we are not, we will give you resources where you can refer your client to. If we can treat your client, we will further coordinate the details of the admission with you. Please know, if the client has family members who have questions, they are also welcome to contact us.
Destiny partners with Salibas Pharmacy. Therefore, all clients who have prescriptions to fill, must NOT fill his/her medication prior to admission. We will fax in the prescriptions upon admission and the client's medications will be delivered to us within a few hours. Salibas Pharmacy sends medications to us in bubble packs that we must use during our medication process. We will allow client's to bring in medications from home if they have already been filled, but once admitted the client is required to utilize our pharmacy during his or her stay.