MASTERS LEVEL INTERNSHIP OPPORTUNITIES
Destiny Sober Living has been a training ground for Masters Level Interns from many colleges throughout Maricopa County including: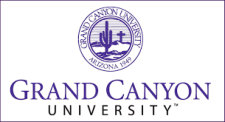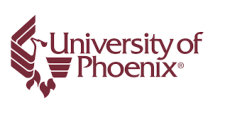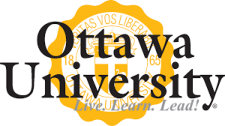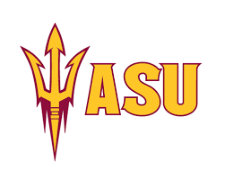 This is a graduate or undergraduate student practicum, internship, or field placement in a clinical position in a human services agency providing alcohol, drug abuse, and mental health services in an inpatient setting. Counselor Interns provide assessments, treatment plans, individual counseling, family sessions, group counseling, education, advocacy, coordination of care, discharge planning, problem-solving and monitoring to optimize the functioning of individuals with substance disorders or co-occurring substance and mental disorders, and all interns work under supervision of the assigned field instructor or designee.
CORE COMPETENCIES
Understanding Behavior – Interns learn how to apply applicable theories of addiction and human behavior to actual practice. Interns learn how to understand behavior and how to apply cognitive behavioral strategies to help others improve their lives.
Treatment Knowledge – Interns learn how science based treatment philosophy, models and practice are incorporated into practice. Interns learn how to incorporate the use of other disciplines such as family, social networks and community resources in support of individuals in recovery;
Application to Practice – Interns learn how to match the needs of clients to appropriate levels and modalities of care. At Destiny, we are not a "one size fits all" program. We individualize all treatment plans and meet clients where they are at. Interns learn to individualize strategies and interventions to individual client recovery needs, preferences, readiness, stage of change and unique co-occurring disorder, language, gender, sexual and cultural considerations. Interns also learn about pharmacological strategies used to support those in recovery.
Professional Readiness – Interns learn about the important differences from diverse cultures and cultural diversity. Interns learn to be comfortable with and respond to persons with disabilities and differences. Interns become aware of personal strengths, limitations and biases that may affect the counseling relationship. Interns learn ethical decision making and practices, professional standards of conduct, how to utilize supervision and guidance, and become aware of their own professional limits in knowledge and practice.
Technical Capabilities – Interns learn how to appropriately document in a Electronic Health Record system. They learn current documentation requirements as required by Arizona DHS and CARF standards.
Professional – Interns learn about how to behave ethically, how to present a professional image in appearance, professional communications and demeanor; importance of communication with other team members, adhering to a schedule, following program rules and expectations, and how to demonstrate commitment to professional development.
Analytical – Interns learn how to deliver services by demonstrating empathy, respect, and genuineness in order to build trust. Interns learn the importance of building rapport, how to assist others in meeting their treatment plan goals, and how to develop goals that will help clients get them to where they need to be at the time of discharge. Interns learn how to set and reinforce boundaries in a clinical setting.
Leadership – Interns learn about the role a counselor has within an agency. Interns learn how to mentor other staff, how to recognize unsafe behaviors, situations, and hazards in the environment and how to maintain the safety and well-being of the persons receiving services. Interns will learn how to create safety plans, the role that crisis services play, and how to de-escalate stressful and tense situations.
Pre-requisite Requirements – Currently enrolled in a graduate or undergraduate degree program in social work, counseling, psychology or other human services field and working under a formal learning contract or similar agreement with a university.
Physical /Safety/Health Considerations – Able to sit, stand, walk, lift, and carry at least 10 lbs.
Quantity of Work Expected – Interns can select the amount of days per week they want to perform internship hours. They may chose the hours per day they want to work as long as they are able to attend either a morning group or evening group during the day that they work. Interns are not permitted to work weekends until they have at minimum completed 60 internship hours with the agency. Interns set their own schedule 2 weeks in advance. The expectation is that the intern adheres to the schedule they set.
Supervision: Work is performed under the direction of the Executive Director who is a Licensed Professional Counselor and authorized by the Arizona Board of Behavioral Health to be able to provide supervision. Interns will also be working with other licensed professionals and must attend weekly group supervision.
HOW DO I APPLY?
To apply for an internship opportunity submit your resume and request an interview time by submitting your request to
destinysoberliving.kkirlin@gmail.com or call us directly at 602-249-6674 and ask to speak to Kelly Bennett.