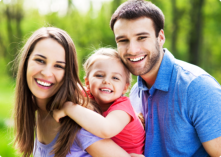 One of the most challenging roles to be played in an addict's life is to be the interventionist, to confront the addict and ask him to seek help. This responsibility almost always falls on family members.
Nobody admits mistakes. Denial is always what makes the process difficult. The first intervention team is always the family of the patient. But when all efforts fail, you might want to seek professional help from Destiny Sober Living. We offer family members supportive services:
Intervention Planning
Individual Counseling
Family Counseling
Therapy
Destiny Sober Living holds a family/support person's treatment group every other Wednesday from 6pm-8pm. If you have a loved one struggling with addiction or mental health concerns, this group is for you! You will learn communication strategies, boundaries, and how to cut the strings of codependency to name a few. Best of all, you will be able to network with and gain the support of others who are experiencing difficulties with their loved ones. All are welcome. Please RSVP by calling 602-249-6674.